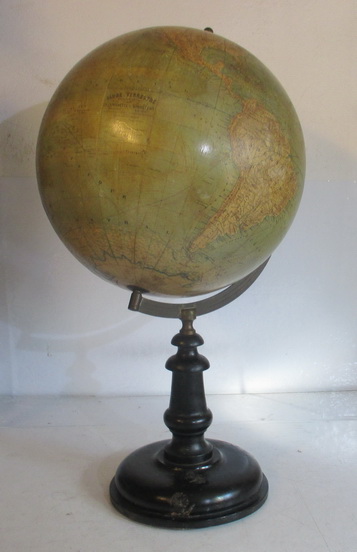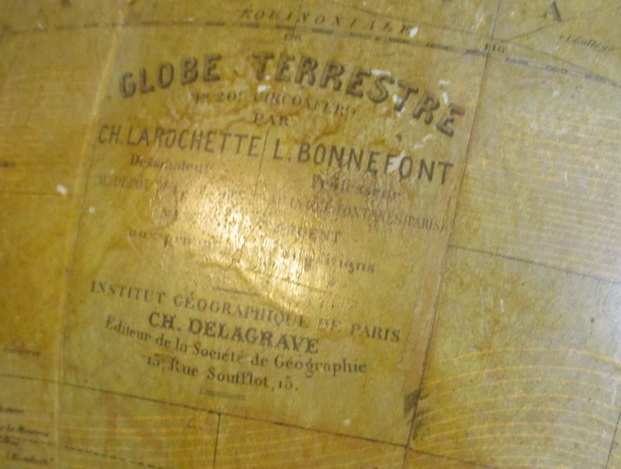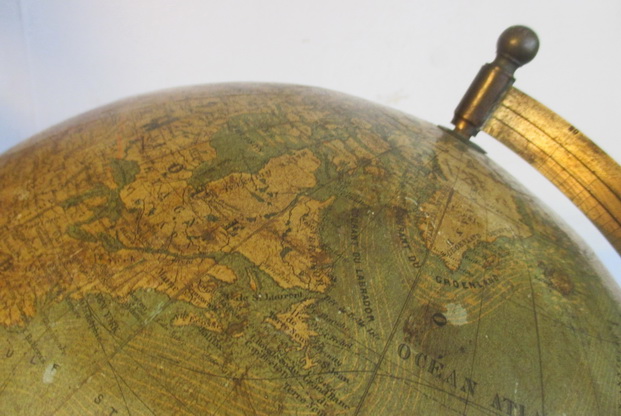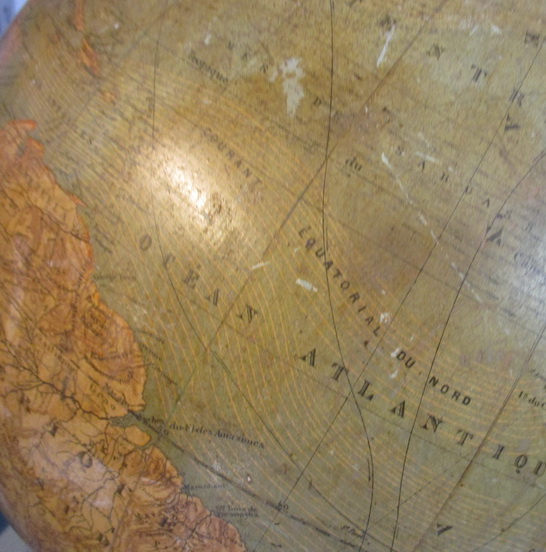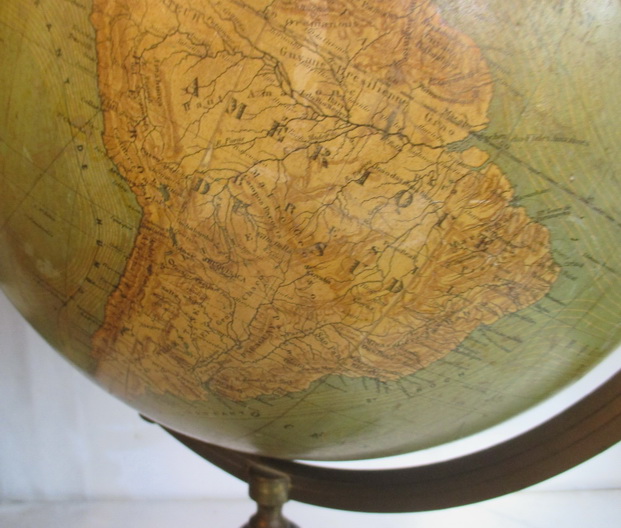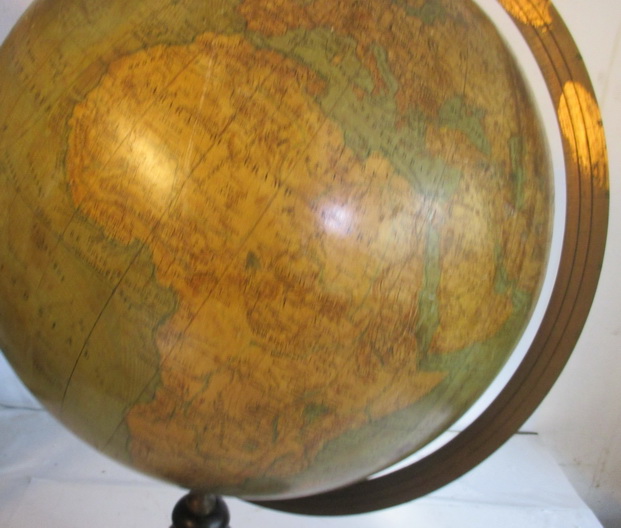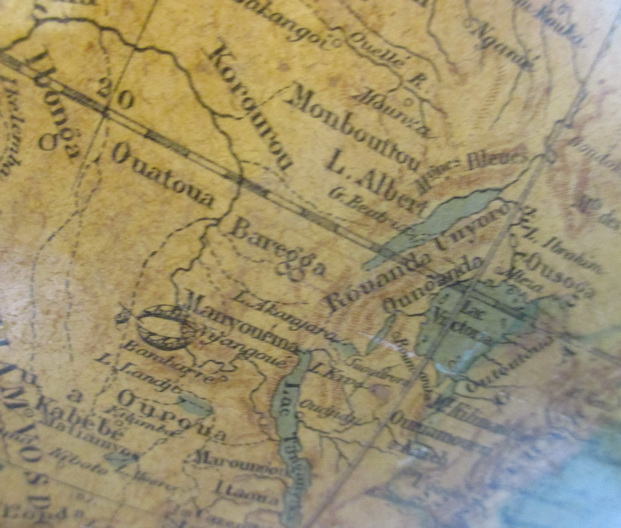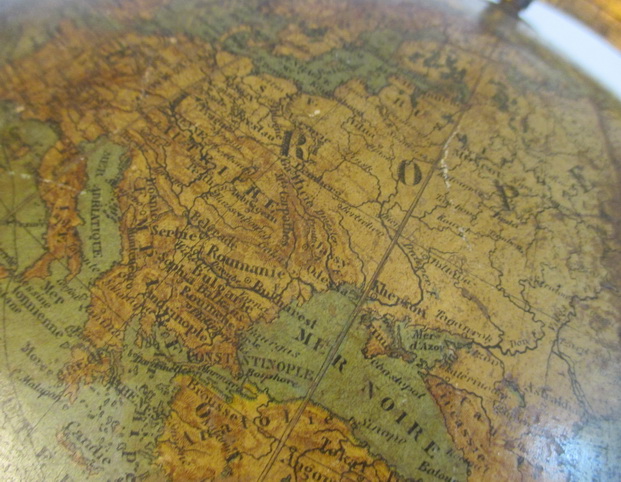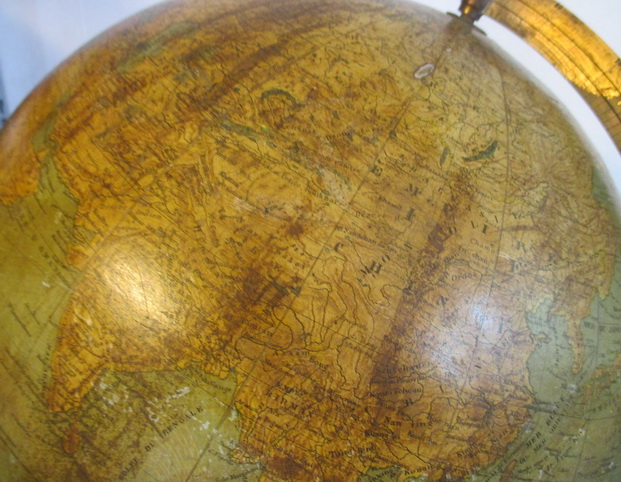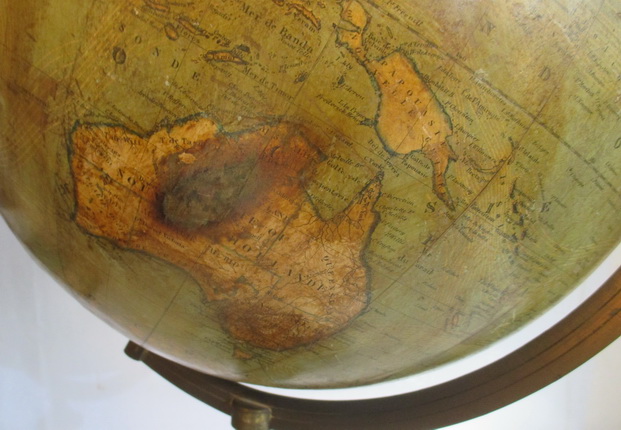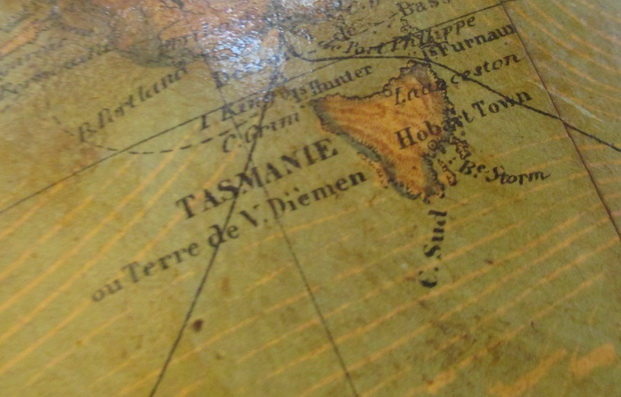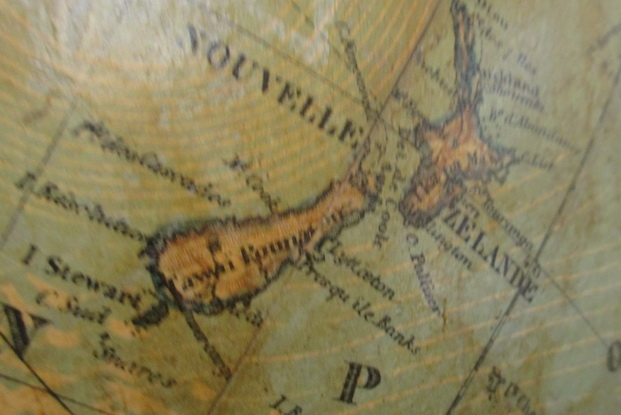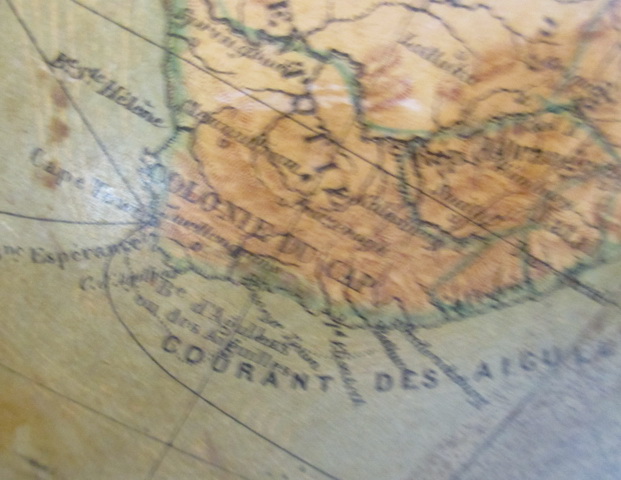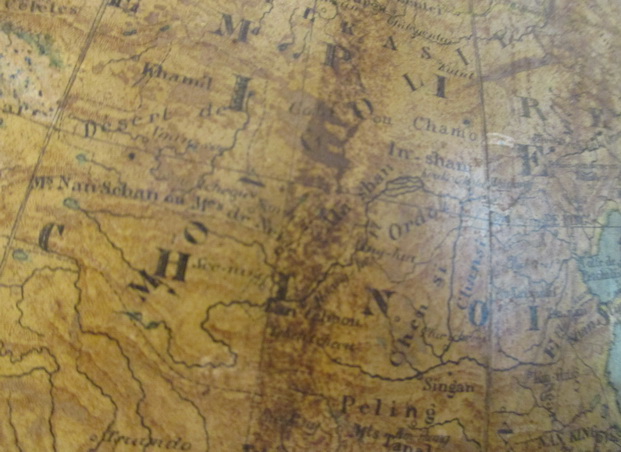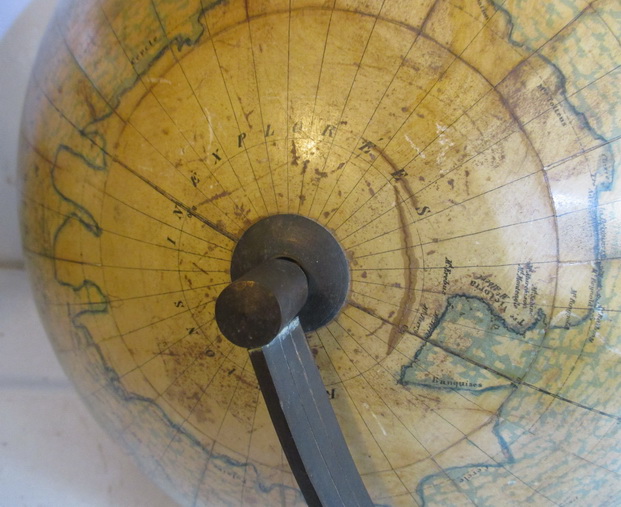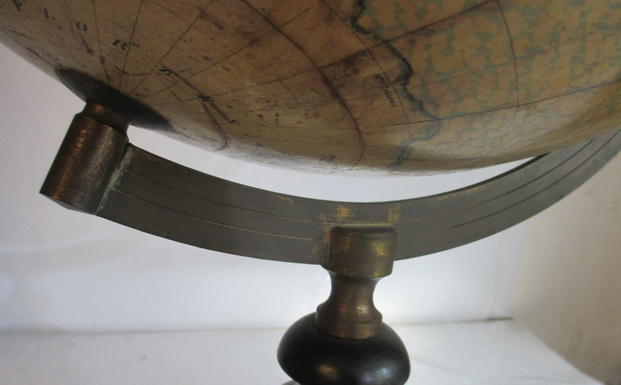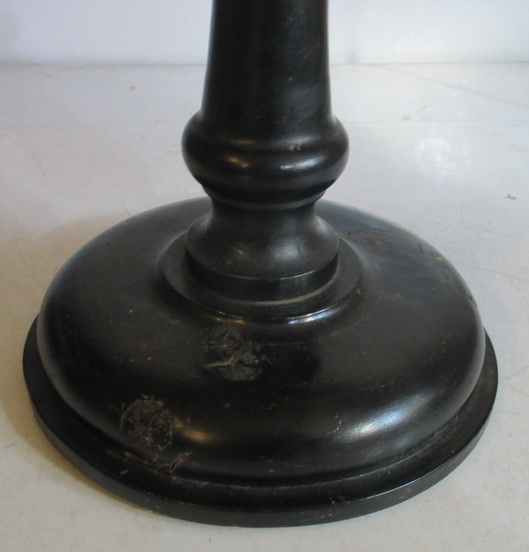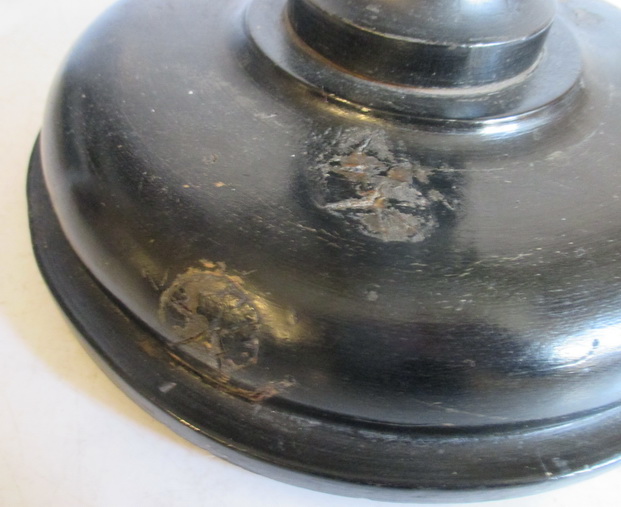 monumental antique French terrestrial globe
on black painted base
ca 1870 !
very rare and hard to find !
Edited by Ch. Larochette and Louis Bonnefont
for Delagrave
acceptable condition
but a lot of traces of use and age !
but not really disturbing, it looks as a good patina
it's 19th century !!
BIG SIZE : total height 70 cm/ diameter globe 36-40 cm !!
1700€
info : dirk.balduyck@telenet.be