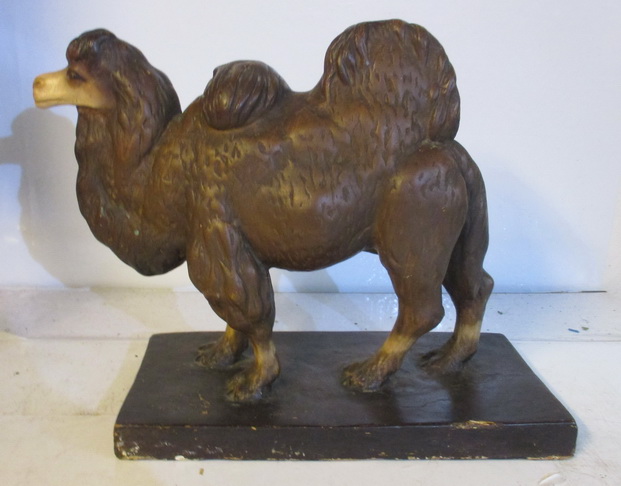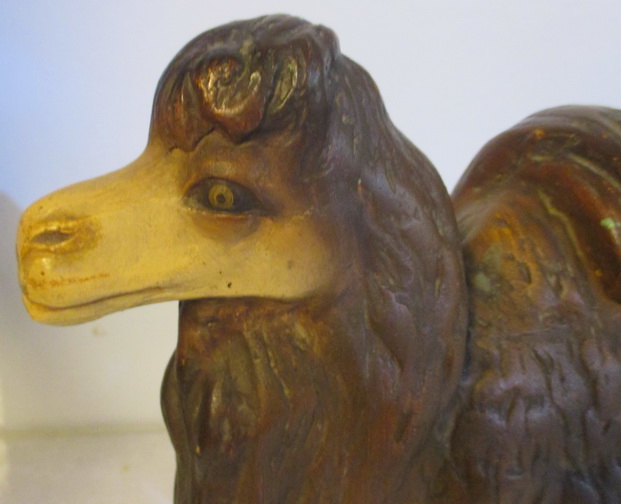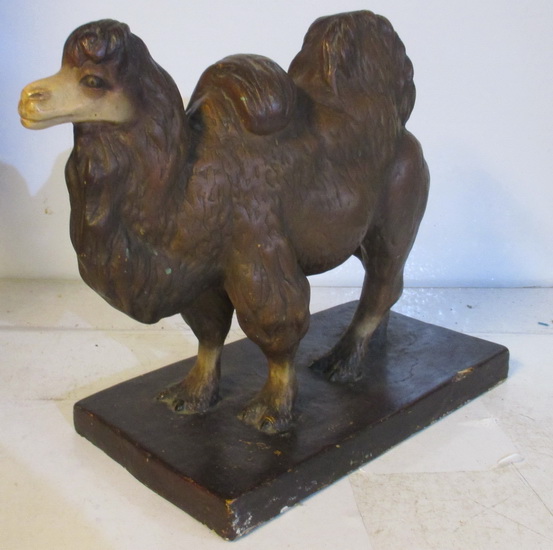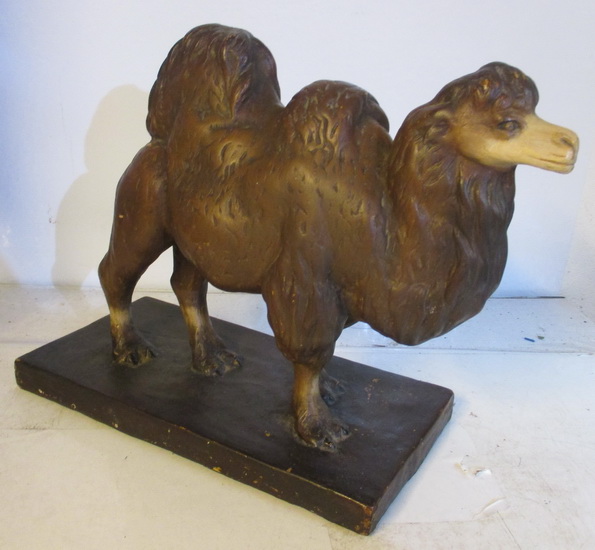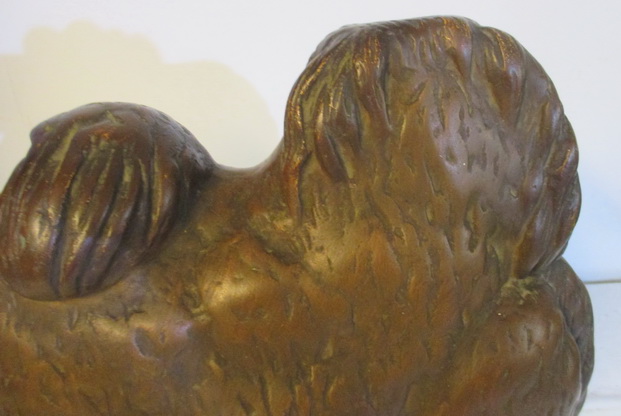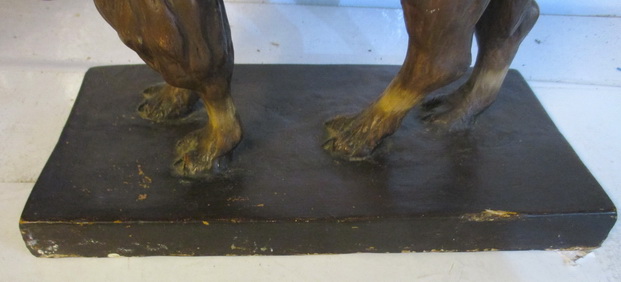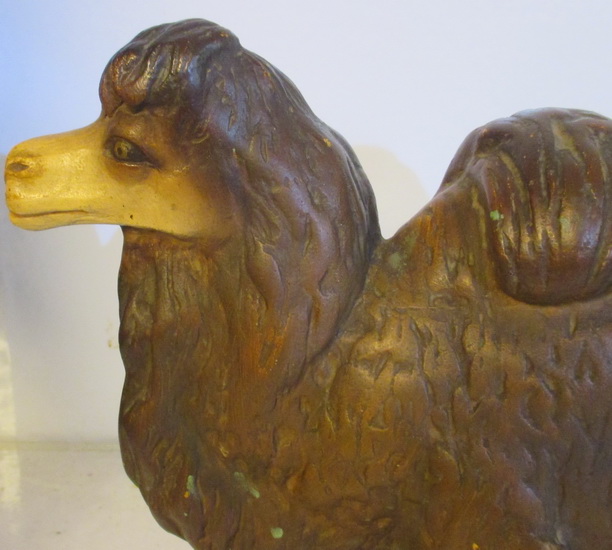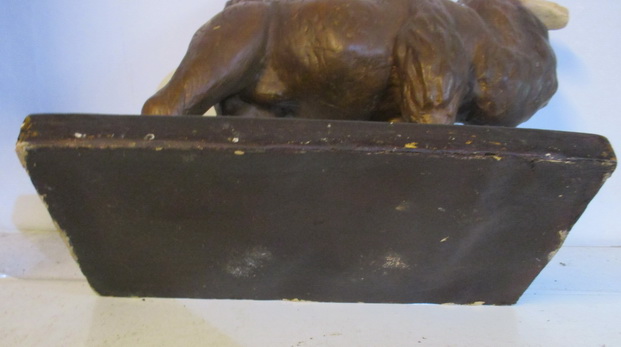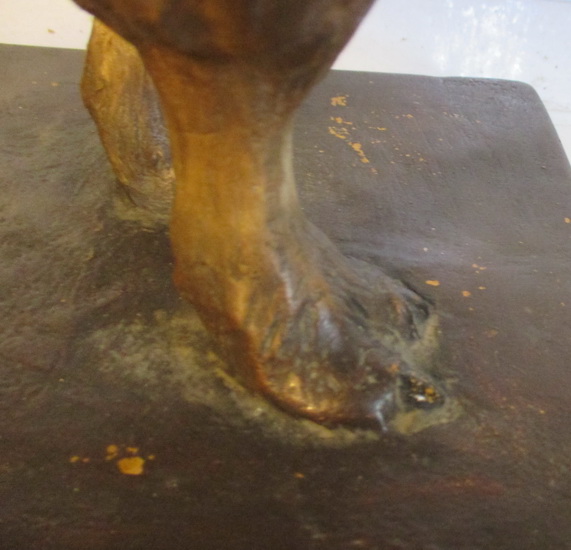 Very rare and hard to find :
BIG SIZE model of a beautiful Arabian camel
plaster-papier maché/ gipsum
splendid patina, and beautiful decorated
Christmas figurine or maybe a circus/ fancyfair ornament
or a pull toy on wheels ?
2 length 70 cm x 25 cm
only the camel 40 cm high/ with legs ?? 75 cm
condition ?
just see the pictures !
legs are broken/ gone
but the camel is in a accepatble condition
info : dirk.balduyck@telenet.be